4 Marketing Myths Busted: Clever Copy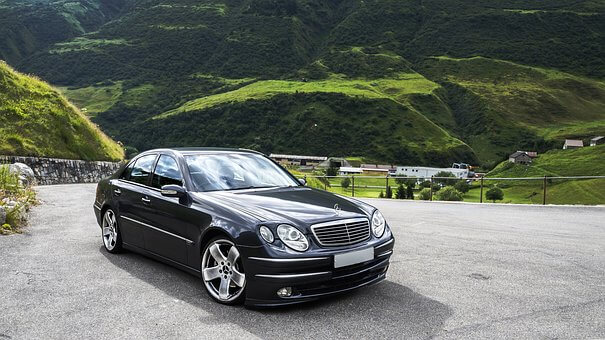 Myth #2 – Marketing is about great pictures and clever copy
In part one of our four-part series, we talked about the importance of having a strategy and why putting out a random ad will do little to nothing to attract business. This week we'll take a look at our second myth – Marketing is about great pictures and clever copy – and bust another common misconception in marketing.
We all can agree, marketing materials are essential but without research and strategy behind them, they amount to shots in the dark. That's because most companies focus on what they are selling when they should focus on what the customer is buying. As the adage goes, "You might sell quarter-inch drill bits, but your customer is buying quarter-inch holes."
Marketing research uncovers what people are really buying when they purchase a product or service. Strategic positioning then nails down why they should purchase it from you.
Automakers understand this really well. Every vehicle is a chassis and four wheels that get you from point A to point B. But a look at some of the industry's positioning and taglines shows this is not what is sold. They all sell the experience that the customer wants.
BMW Positioning: BMW cars give you a pleasure in driving like no other.
Tagline: The ultimate driving machine.
Ford Truck Positioning: Ford trucks can handle anything.
Tagline: Built Ford Tough.
Volvo Positioning: Volvo makes people's lives easier, safer and better.
Tagline: For Life.
Each tagline came from strategic positioning, and positioning came from seeing the product through your customers' eyes. Another way to frame this is with the question: What do you have that your prospects want and your competitors either don't have, or are perceived to have?
An example from a roofing company illustrates this nicely. The company has something most others do not: a registered roof consultant and an engineer who improves on architectural specs. Research showed that customers felt they were getting solutions that made the roof better because of the roof consultant's input. The company didn't just fix the roof, they made it better and stronger. The company's positioning became "Brains & Brawn" – The intelligent approach to roofing. From that came the tagline: Smarter Approach. Stronger Roof.
The same concepts apply to your business. So before diving into the fun, creative stuff, like images and copy, you need to nail down positioning that is:
Ownable – Difficult for other companies in your category to duplicate
Emotional – Focuses on what the customer is buying, not on the benefits and value of your category
Clear – Easily understood by anyone
If you suspect you're harboring some misguided notions about marketing, look for our next blog – The VP of sales can handle marketing – Myth #3 in our marketing myths busted series.